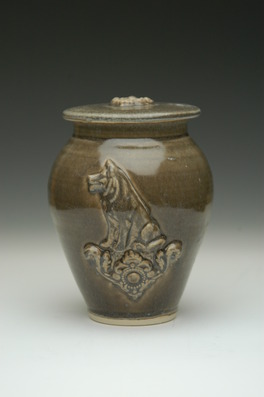 Click to enlarge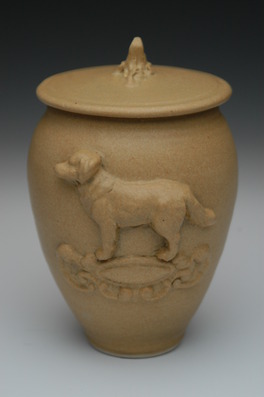 Click to enlarge
Optional Colors
Click on the small photo to set the option

White
Gloss



Dog Urn

Classification: hand thrown ceramic porcelain cremation urns, funeral urns or funerary urns

Urn #143

We also create customized pet urns. This urn is a small classical urn with sculptural additions of a dog.

For dog urns we generlly make the urn so that it will hold 70 cubic inches however if you need a different size just let us know.

For some colors you may add an inscription of up to two lines for only $9.90.

This item qualifies for FREE SHIPPING in the US

This style of pet urn can be created with a number of different dog breeds as well. Other pets can have their own memorials; birds, fish, amphibians, or reptiles. We will be adding a growing variety of pet urns in the future to give you more options. If you have an idea for a custom urn you would like to have created please contact us.

Usually ships with in 18 business days.