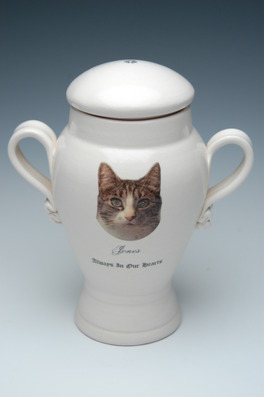 Click to enlarge



Photo Pet Urn

Classification: hand thrown ceramic porcelain cremation urns, funeral urns or funerary urns

Urn #144

Send us a photo of your pet and we will place it on a urn with a two lines of inscription.

This is a color photo which is permanently affixed by firing it on the Urn.

This item qualifies for FREE SHIPPING in the US

Usually ships with in 18 business days.