Click to enlarge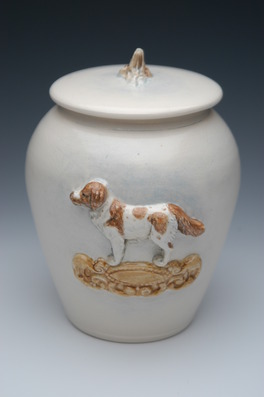 Click to enlarge



Custom Hand Painted Dog Urn

Classification: hand thrown ceramic porcelain cremation urns, funeral urns or funerary urns

Urn #147

This Urn is a small classical urn with sculptural additions of a dog which is hand painted to look like your dog. Simply upload a photo of your pet and we will paint the urn to match or simply describe how you would like us to paint it.

This item qualifies for FREE SHIPPING in the US

Don't see your dog's breed listed? Send us an email and we will do our best to produce it at no additional cost.

Note: There is no added charge for the two line inscription.

Usually ships with in 18 business days.