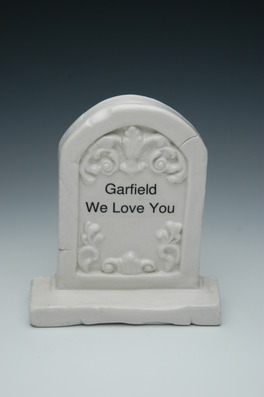 Click to enlarge
Optional Colors
Click on the small photo to set the option

Clear
Satin



Pet Memorial Marker

Classification: handmade slab built ceramic porcelain cremation urns, funeral urns or funerary urns

Urn #149

This is a small grave stone that can be placed where you bury your pet or just placed in the garden as a memorial.

You may add an inscription of up to two lines for only $9.90.

This item qualifies for FREE SHIPPING in the US

Usually ships with in 18 business days.