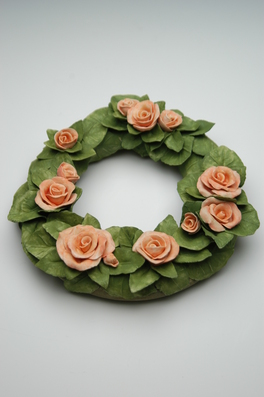 Click to enlarge



The Through Time Wreath

Classification: hand thrown ceramic porcelain cremation urns, funeral urns or funerary urns

Urn #182

This delicate flowered porcelain funeral wreath is a tradition in Europe, especially Paris. Where they are placed on the graves of loved ones. Each flower is hand-made by our artist and no two wreaths are the indentical.

Usually ships with in 28 business days.