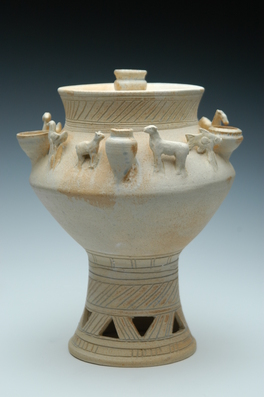 Click to enlarge



Korean Style Burial Jar

Classification: hand thrown ceramic stoneware cremation urns, funeral urns or funerary urns

Urn #111

This intriguing piece is based on an ancient Korean Vessel. The decoration consists of a variety of animals interspersed with small thrown pots. Made of stoneware clay with a wood ash glaze.

Usually ships with in 22 business days.