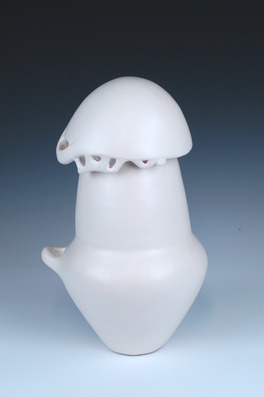 Click to enlarge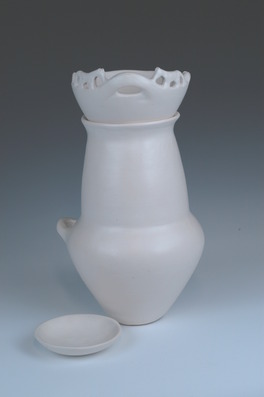 Click to enlarge



Villanovan Urn

Classification: hand coiled ceramic earthenware cremation urns, funeral urns or funerary urns

Urn #113

The form of this urn is based on ancient Villanovan cinerary urns. It is handbuilt from earthenware clay using the coil technique. The bowl like lid has handles modeled into animal shapes.

Biconical cinerary urns covered with bowl-like lids were used in the burial rites of the ancient Villanovan culture (c.1100-700 BC). This is the earliest Iron Age culture of central and northern Italy, their origins lay in the Eastern Alps. Frequently the urns were decorated with incised designs and the handles were embellished with modeled animal forms. Typically these distinctively shaped vessels were dark in color. This urn is finished with a fine white clay slip or terra sigillata that was applied in many very thin layers and polished to create the soft sheen. This urn also includes a small bowl-like internal lid that can be used to seal the vessel. (Photo #66)

Usually ships with in 22 business days.