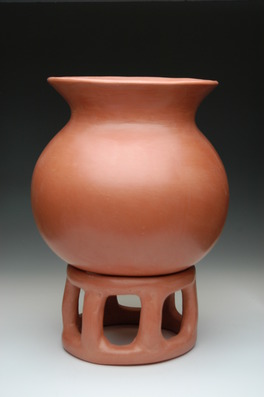 Click to enlarge



Nigerian Style Urn

Classification: hand coiled ceramic earthenware cremation urns, funeral urns or funerary urns

Urn #119

This urn is inspired by a Camaroon vessel from the William Itter collection of African Pottery. It is handbuilt using the coil technique. It is comprised of two separate pieces.

This urn is made from an earthenware clay that is rich in mica which imparts a subtle sheen to the surface of the vessel. It is a round bottom piece that sits on a pedestal made of the same clay giving it a regal feel. The set-in lid can be sealed. (Photo #585)

Usually ships with in 22 business days.