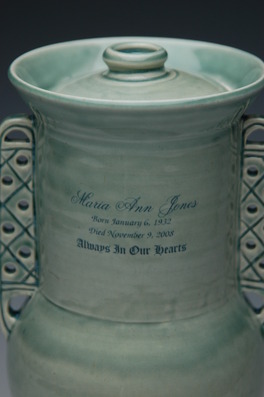 Click to enlarge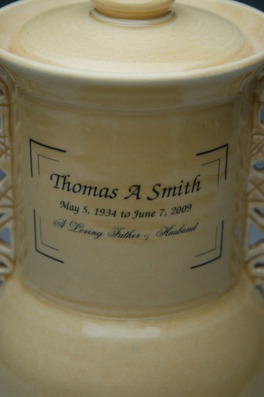 Click to enlarge



Inscriptions

Urn #131

NEW PROCESS and NEW PRICE

Setup: $9.95

Each Urn: $9.95

Urns can be produced with an inscription. Up to 4 lines with a choice of one of 6 fonts for each line. If you would like more simply email us with your request and we can produce almost anything you would like.

Our inscription process will permanently affix the inscription to the Urn. The characters are generated by a computer then printed on a decal. Then transferred to the surface of Urn where they fired permanently on the Urn. The process can also be used to add a color photo to an Urn. Color costs a little more but if done on a white back ground it is very beautiful. For more information just drop us an email.

Two line inscriptions for pet urns are:

Setup: $4.95

Each Urn: $4.95

Once you have written your inscription and chosen the fonts we will send you a copy of the inscription as it will appear on the urn for your approval when the order is placed.





Usually ships with in 18 business days.