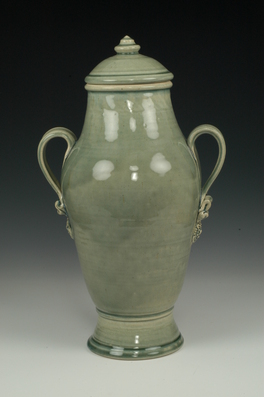 Click to enlarge
Optional Colors
Click on the small photo to set the option

White
Gloss



Tall Urn

Classification: hand thrown ceramic stoneware cremation urns, funeral urns or funerary urns

Urn #134

This urn has a tall, classical form. Graceful handles give it an uplifting and elegant presence. The body is thrown in two pieces so that the tall detailed foot mirrors the detailing on the lid.

For some colors you may add an inscription of up to four lines for only $49.90.
Our inscription process will permanently affix the inscription to the Urn.

Usually ships with in 17 business days.