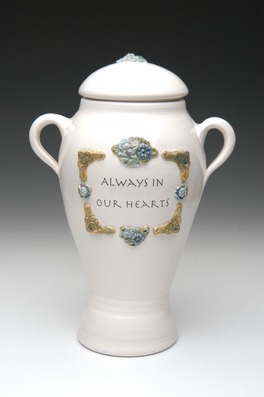 Click to enlarge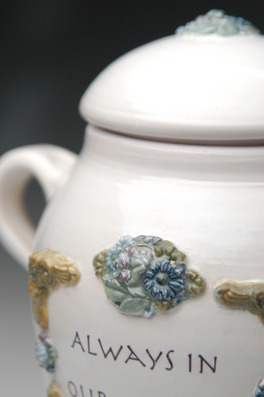 Click to enlarge
Optional Colors
Click on the small photo to set the option

Yellow
Golden



Standard Victorian

Classification: hand thrown ceramic porcelain cremation urns, funeral urns or funerary urns

Urn #139

The simple victorian urn with the addition of applied press molded frame of ornate corners and flowers. With matching flowers on lid. Hand painted with nuanced color.

You may add an inscription of up to four lines for only $49.90.
Our inscription process will permanently affix the inscription to the Urn.

The inscription shown is an example. You may write your own.

Usually ships with in 22 business days.