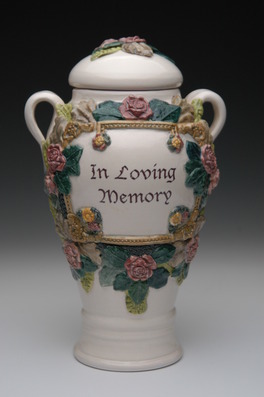 Click to enlarge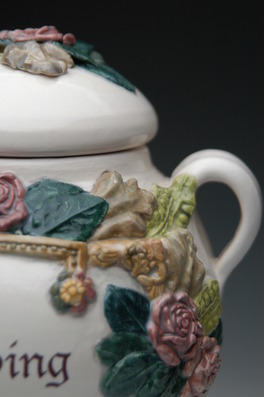 Click to enlarge
Optional Colors
Click on the small photo to set the option

Yellow
Golden



Royal Victorian

Classification: hand thrown ceramic porcelain cremation urns, funeral urns or funerary urns

Urn #140

This is the Victorian taken to the next level. The very ornate framing is made up of many seperate molded elements applied to the urn to create a 3-dimensional relief.

You may add an inscription of up to four lines for only $49.90.
Our inscription process will permanently affix the inscription to the Urn.

The inscription shown is an example. You may write your own.

Usually ships with in 27 business days.