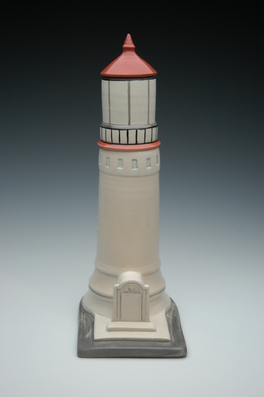 Click to enlarge



The Lighthouse Urn

Classification: hand thrown ceramic porcelain cremation urns, funeral urns or funerary urns

Urn #154

This Urn was a inspired by a lighthouse on the southern Washington coast at Cape Disappointment.

You may add an inscription of up to four lines for only $49.90.
Our inscription process will permanently affix the inscription to the Urn.

You may order this urn in a Keepsake Size which is 45 cubic inches. Or add Keepsake Size urns to your order simply enter the quantity below.

Usually ships with in 22 business days.