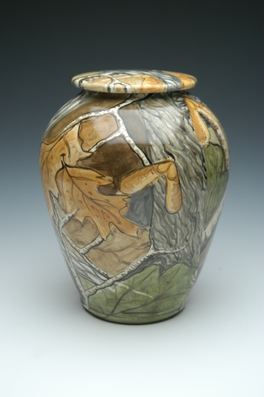 Click to enlarge



Hand Painted Camo Urn

Classification: hand thrown ceramic porcelain cremation urns, funeral urns or funerary urns

Urn #173

Inspired by a custom urn we make for a hunter. This funeral urn is pain stakenly and beautifully hand painted. Each urn is uniquely one of a kind.

You may order this urn in a Keepsake Size which is 45 cubic inches. Or add Keepsake Size urns to your order simply enter the quantity below.

If you would a specific camouflags pattern just send us a comment or upload a photo.

Usually ships with in 23 business days.