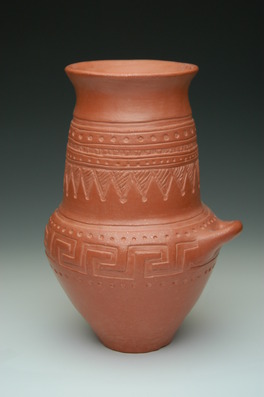 ORDERING URNS

For custom urns there are 3 levels of customizing.

We ship to Canada.

Watch a video on the custom urn process:

Video: The Custom Order Process


Level 1 Customizing:

Gallery

Most urns may be purchased simply by choosing the options you would like and then pressing the ADD TO CART button. Simply go to the Gallery and click on the photo of the urn you are interested in and you will see the available options. On the right side of the page a ADD TO CART button. Once you have added the urns you wish to purchase to your cart simply go to your cart by pressing the Cart button in the upper right corner. Add your zip code or postal code and press the Update button to get the shipping cost. Then press the PayPal or Google Checkout button and follow the instructions. An example of a first level customization urn is the Through Time Theme Urn

Note that many of the Level 1 Custom Urns are available for immediate shipping.

At this level the basic difference is that you have a choice of shapes. There are currently two versions, Through Time Urns with Options which start at $119.95 and the Through Time Urns with Pedestal which has an added separately thrown pedestal at the base and start at $149.95. At this level the personal choice of a shape and color makes the urn you order truly yours.

The highest level of customization is the Your Vision Through Time Urns which may be purchased for as low as $250.00 or $125.00 for Pet Urns. In this case you may choose something totally unique or you may want something similar to one of the Through Time Urns. For example you could choose the Ganesh Urn but change the colors and the arrangement of the images or make additions to make the urn truly personal. In either case you have complete control of the process and will work directly with the artist. Your can use your ideas and imagination and we can use our expertise to create the urn you want. We have created a deluxe cabin cruiser urn, an American Original slot machine urn, and a double dragon and tiger urn among many others. We are always open to original ideas.

View our Custom Gallery.