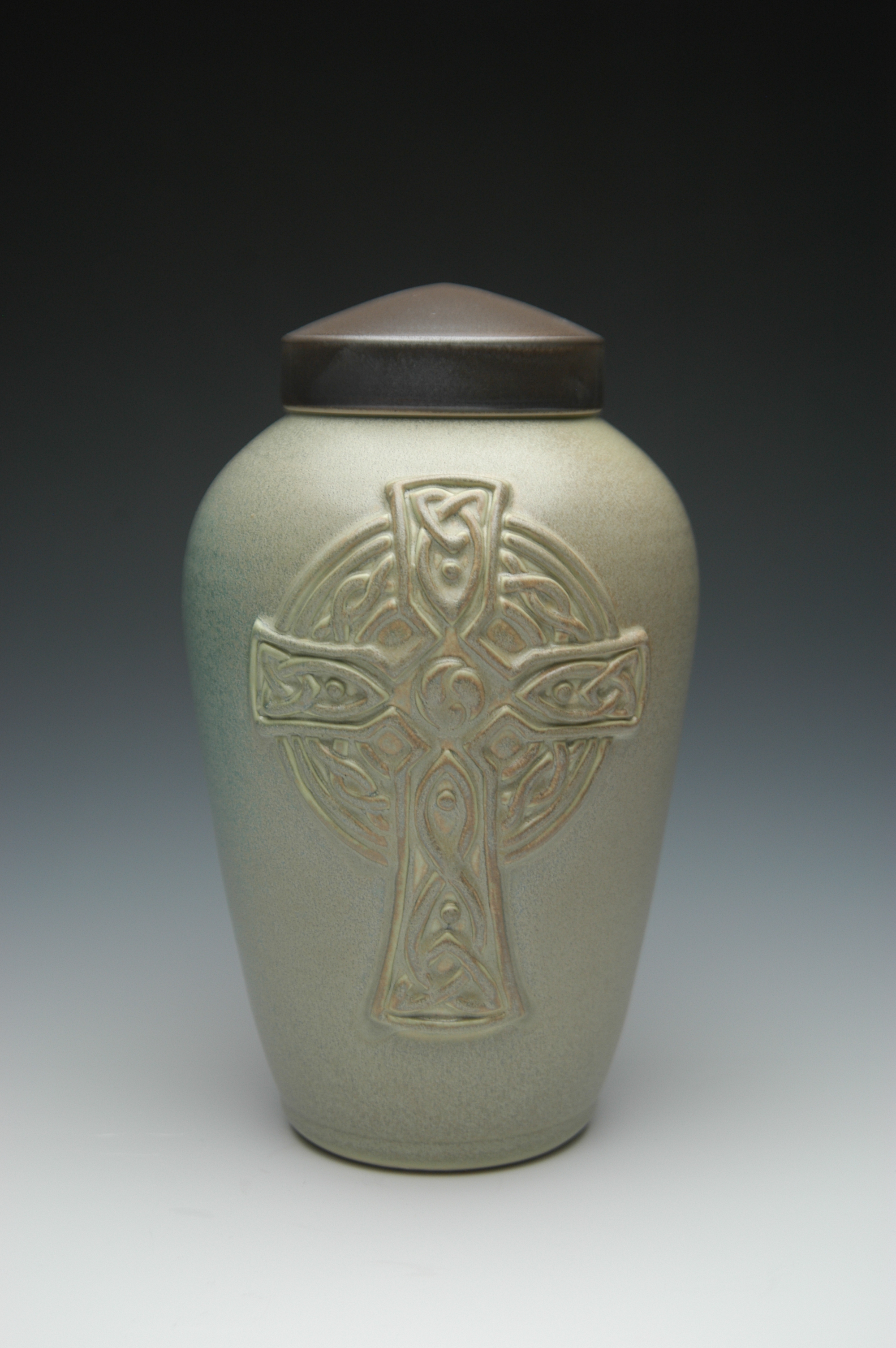 Click to enlarge



Celtic Cross Urn

Classification: hand thrown ceramic porcelain cremation urns, funeral urns or funerary urns

Urn #174

This is a hand-made porcelain cremation urn with a traditional Celtic cross with intertwined pattern on the front. It is a Jade Green with Black Bronze lid. The inscription is normally placed on the back.

You may order this urn in a Keepsake Size which is 45 cubic inches. Or add Keepsake Size urns to your order simply enter the quantity below.

Usually ships with in 15 business days.